Description
Your Ultimate Washroom Upgrade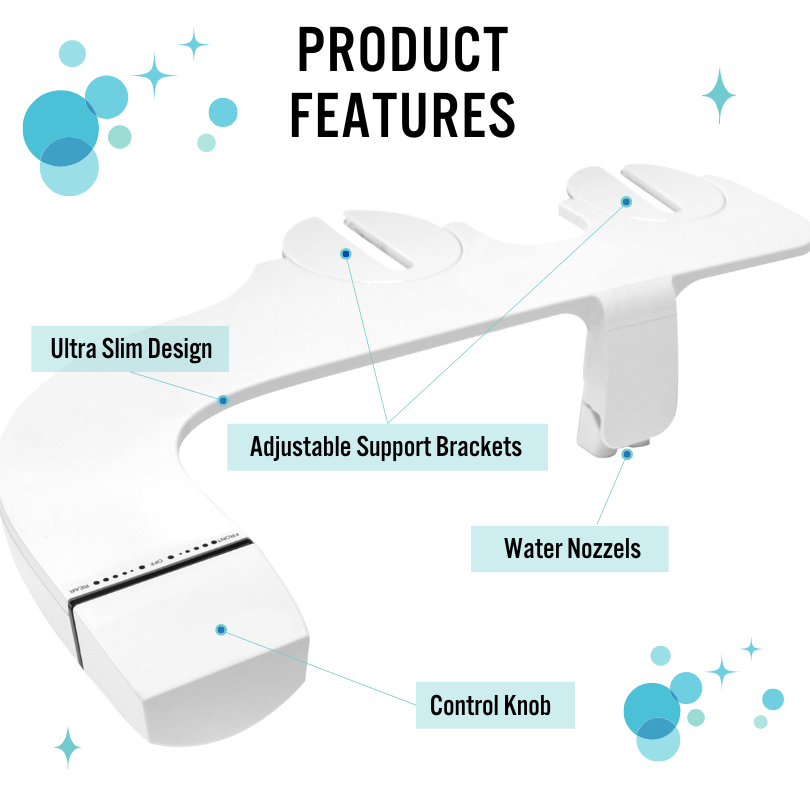 Highlights
Instant Refreshment – In just 20 seconds you'll feel as fresh as after a shower.
User-Friendly – Turn the knob, adjust the pressure and wash! It's as simpleas that!
Perfect Precision – Taztool: ensures top-notch cleanliness where it matters most.
Built to Last – Our robust design guarantees durability, never deal with leaks again!
Rear and Front Wash – Taztool's dual nozzle caters to both front and back hygiene needs.
Easy Installation – Transform your bathroom in just 8 minutes. All tools and instructions are included for your convenience.
How To Install in 8 Minutes
Health Benefits
Experience the remarkable difference Taztool can make in your daily life, beyond just itssuperior cleaning capabilities. As part of our commitment to providing holistic hygiene solutions, Taztool boasts a multitude of health benefits:
1- Ease for Hemorrhoids & UTIs: Alleviates discomfort and reduces infection risks.
2- Post-Birth Comfort: Offers gentle cleansing, ideal for post-partum hygiene.
3- Assists the Elderly & Disabled: Minimizes physical strain, making hygiene tasks much easier!
4- Gentle on Skin:Reduceschances of allergic reactions and irritation from chemically treated toilet paper.
5- Prevents Bad Odors: Ensures a thorough clean, reducing unpleasant smells.
6- Promotes Gut Health: Helps prevent bacterial infections, boosting gut wellness.
7- Hygiene during Menstruation:Provides comfort and thorough cleansing for women during their cycle.