Summer Sale – Curl hair without heat
---
Description
Have you ever felt discouraged because you couldn't like your hair in any way?
When we come out of the hairdresser's we are full of euphoria and enthusiasm, we feel so good that we always take a selfie (or do we?! ),but at home? after shampooing we start all over again: the result is unpredictable and almost always disappointing.
No one has the dexterity of a professional hairdresser, but above all… who has an hour to do a hairdo that doesn't take more than an hour!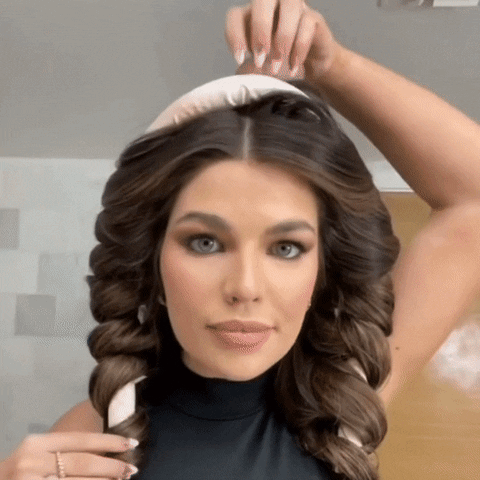 You're ruining your hair
Have you ever noticed how your hair looks increasingly brittle and damaged after constant use of straighteners, curling irons and other heat tools?
It's time to say enough about heat damage and protect the health of your hair.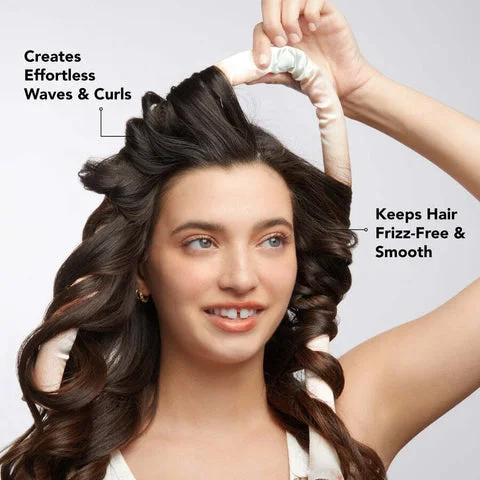 Stop using traditional methods
Furthermore, scientific research reports that more than 70%of women who use high-heat straighteners in the long run have serious damage to their hair, such as loss of moisture and hair breakage.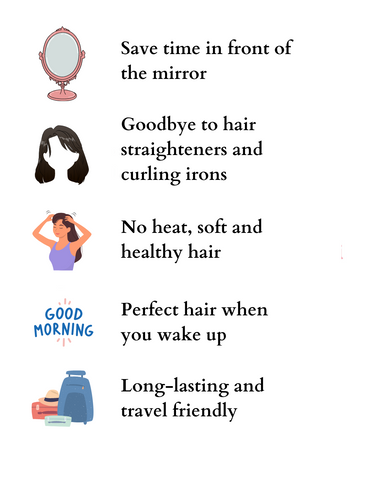 Extraordinary Transformation
Discover the magic of before-and-after results with our product. Take a look at the pictures showing the incredible transformation you can achieve. Lifeless hair is transformed into beautiful, defined curls, offering a completely new look. Join us and experience the amazing difference our product can make to your hair.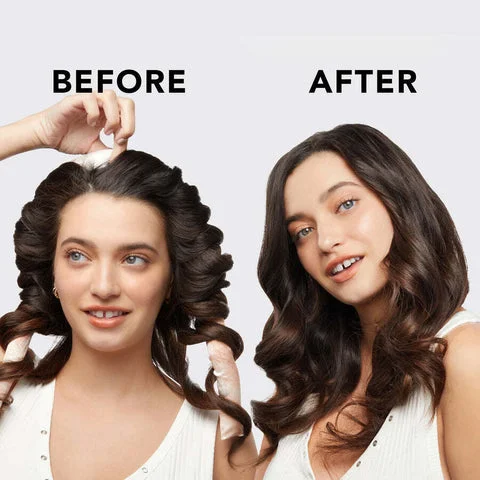 Wake Up to Perfectly Defined Hair!
All you have to do is hold it in place according to the result you desire to see the magic with your own eyes! Our customers love to leave it on all night, imagine your perfect crease as soon as you wake up!