Description
Unplug & Innovate with PlayFort
PlayFort is perfect for decreasing screen time and increasing problem solving skills. Kids learn as they play!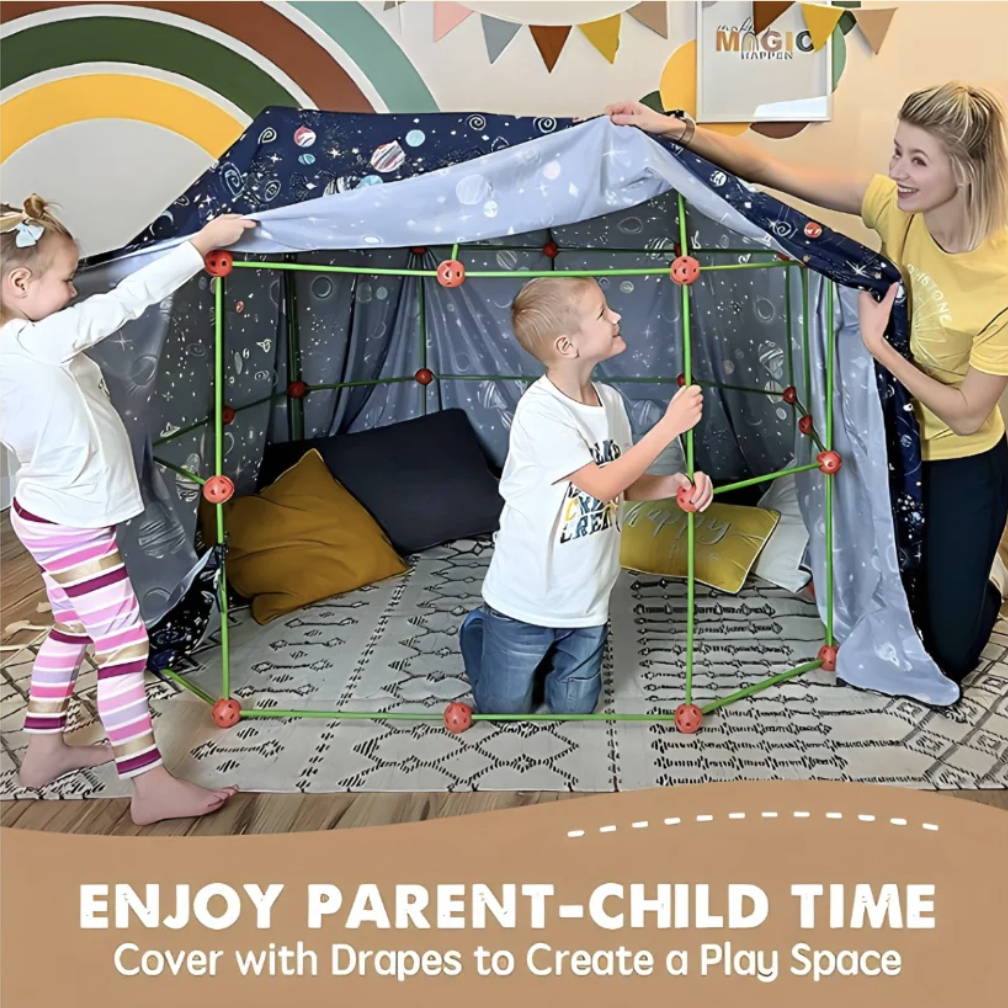 Collaborative Play, Growth, and Fun
PlayFort brings friends and family together. It's the perfect tool to learn about teamwork!
There's No Limit To What You Can Design – Create Endless Forts!
Families love PlayFort as it allows children to run their imagination, dream up new ideas, and preps them for a future of innovation.