Gloomie Rain Cloud Humidifier
---
Description
Official Gloomie Rain Cloud Humidifier:
"In our world, You are unique, beautiful, and worthy."
We believe that everybody deserves to find their perfect hue. Gloomie Rain Cloud Humidifier mimics the sounds of natural rain falling right beside your ears so you can peacefully & easily dive into deep sleep.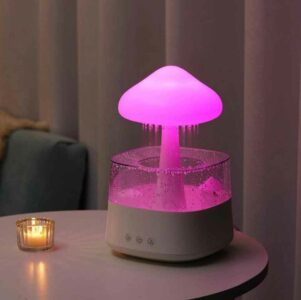 RELAX TO THE SOOTHING SOUNDS OF RAIN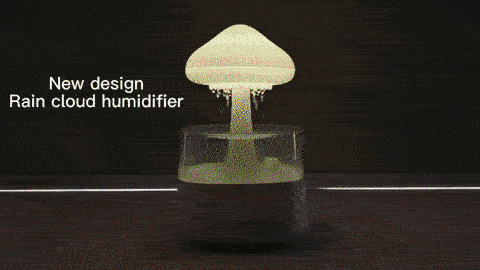 Relaxing. Amazing. Aesthetic.
Set the mood in your favorite rooms with our Rain Cloud Humidifier! By adding a few drops of your essential oil of choice, this humidifier and essential oil diffuser will help you study, sleep, or just sink into relaxation. A unique way to add moisture to the air in your home or office.
This desktop humidifier is designed to look like a rain cloud and has a built in 3-in-1 feature. The Gloomy Rain Cloud Humidifier not only has a sleek design, but it's an aromatherapy diffuser, rain sound machine, and colorful night light, all in one!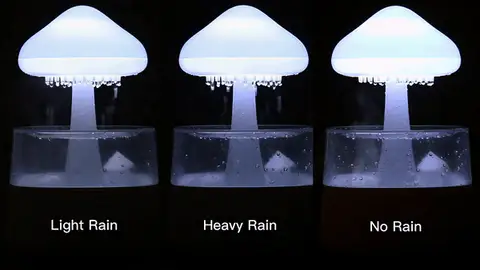 Unique And Fashionable Humidifier
The design is similar to rain cloud, and is equipped with raindrop design. Its fashionable and modern design brings a natural breath to any room, making it a perfect ornament for any family or office.
3 In 1 Humidifier, Diffuser And Night Light
Night light, humidifier and diffuser in one device. Pair your favourite essential oil with your humidifier and turn your room into a divine oasis while listening to the mesmerising sound of rain.
Snuggle Into Deep Sleep Within Minutes
The built-in aromatherapy diffuser allows you to add your favorite essential oils for added benefits such as stress relief, relieve headaches, and improved sleep. The rain sound feature and colorful night light provide a peaceful and relaxing atmosphere, making it a great addition to any room in your home. While improving air quality, this is a perfect decoration with a useful purpose.
Wake Up Feeling Like The Best Version Of Yourself
Soothes dry sinuses & throat
Helps moisturize skin & chapped lips
Improves mood, sleep, & focus
Diffuse essential oils into the air
Creates the perfect vibe no matter the situation