Description
Elevate your aiming experience with the Dauos Bullseye – the ultimate tool for achieving unparalleled precision in your optical alignment.Upgrade your aiming game today with the Dauos Bullseye – Precision Beyond Boundaries. Your targets won't know what hit them.
Why Choose The Dauos Bullseye?
Universal Precision: No more second-guessing your alignment. Whether you're a seasoned enthusiast or an aspiring marksman, the Dauos Bullseye ensures your optics are perfectly aligned for consistent accuracy.
Safety and Peace of Mind: With the Dauos Bullseye, there's no need for live rounds during setup. Its extended barrel attachment guarantees a secure fit, prioritizing your safety at all times.
Convenient Sighting: Save time and resources by bringing the range to your doorstep. Sight your scopes from the comfort of your home, adapting to your schedule and eliminating travel hassles.
Laser-Guided Excellence: Experience precision like never before. The emitted laser beam acts as your guiding light, allowing you to fine-tune your optics with confidence and achieve remarkable accuracy.
Effortless Efficiency: In a matter of seconds, the Dauos Bullseye provides the accuracy equivalent to hours spent on the range. Its rapid and ammo-free alternative redefines efficiency.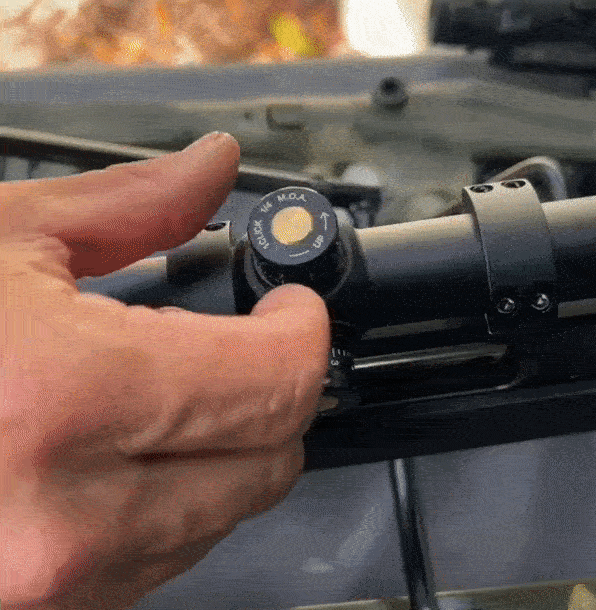 How To Install Your Dauos Bullseye
1. Power Up:
Begin by inserting the battery into your Dauos Bullseye. Ensure it's securely in place to activate the device.
2. Adapter Selection:
Next, carefully select the appropriate adapter from your kit. Tighten the screw to expand the adapter, ensuring a snug fit onto your gun barrel.
3. Precise Insertion:
Gently insert the Dauos Bullseye with the attached adapter into your equipment.
4. Secure Contact:
Position the adapter's edge to create a stable contact point with the barrel. This ensures that your Dauos Bullseye remains secure during operation.
5. Activate with Precision:
Now, press the switch button, and watch as a vibrant red beam emerges, guiding you with precision.